Do you have an area of your home or business that could use a little privacy, but you have been hesitant to add anything to the glass or windows because you don't want to lose the natural light? This is a common concern. These days, people really value natural light in their homes and know about its health benefits. So you want more privacy without blocking the natural light.
Why not consider decorative window film? It's perfect for a wide variety of locations and situations. Storefront windows, offices, office doors, glass partitions, even bedroom or bathroom windows or glass shower stalls.
Decorative window film can be custom designed with any design you like and can give you the privacy you want without completely blocking all of the light. You have probably seen this product many times without realizing what it was. It sometimes looks like painted or etched glass, or frosted glass. It can be as opaque or transparent as you need it, in a wide variety of colors and patterns.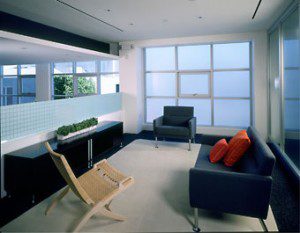 In fact, adding decorative window film to a window or glass partition is a fantastic way to add style and a fresh new look to any space. It's an affordable option for redecorating a space as well as being thoroughly practical in its benefits. You could add a colored window film for a pop of vivid color, or a frosted pattern that might include bamboo or other natural elements in its design.
Now, this type of window film is a completely different product from the usual window film that everyone is used to, the kind that blocks the sun and saves you money on your energy bills. Take a look at some of the options here.
You can even have decorative window film for a business with a custom design that could include the name of the business or its logo, or even a message about a sale. That would be perfect for the front window of a shop or salon or medical office. If you are intrigued about the possibilities of decorative window film for your Dallas home or office, or any other type of commercial space, please give us a call at Dallas Window Film. We'll answer any and all questions, show you the wide variety of decorative window films available to choose from, and give you a quote that you won't need to sit down to hear.