If you're a resident of Dallas and are considering window film, but don't know exactly where to start, Dallas Window Film can help. Our experts have been installing window film for years and have worked on thousands of window film projects. When your window film is installed, you can rest assured that it will perform at its peak performance for many years.
There are two reasons for this. The first reason is that when it comes to window film in general, we use the top products available on the market. Products that have been devised to perform, year in and year out. The second reason is that when it comes to window film installation, Dallas businesses and homeowners want the very best. The experience and training of the installer makes all the difference.
A proper window film installation has no bubbles. It doesn't peel away from the glass, in fact it is nearly invisible when applied. (Unless it is a dark, mirrored, or decorative type window film, of course.) For the best, most effective, most efficient window film installation, Dallas installers need to know the best practices for each type of window film. They are not all made for the same purpose.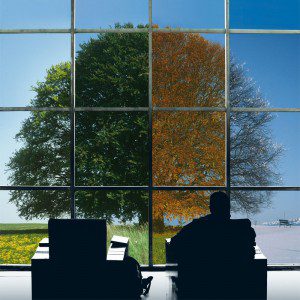 For instance, an energy efficient type of window film product is installed in such a way that it forms a molecular bond with the glass. It can still be removed, if necessary, but it is different than a decorative window film that a business might purchase to advertise a month-long sale. Or an anti-graffiti window film, which can quickly be peeled away in the unfortunate case of a "graffiti attack."
Window film installation, Dallas's savvy residents are discovering, is equally as important as choosing the product itself. And when it comes to window film products, Dallas Window Film has the full range, from energy efficiency to privacy to decorative to security window films.
What type of window film are you looking for? Give us a call, tell us your specific needs, and we will recommend some choices for you. Our clients trust us to steer them in the right direction, product-wise, and install the window film for optimal performance. We hope to become your trusted window film contractor as well.
For window film installation, Dallas and the surrounding areas, we hope you will contact us here at Dallas Window Film today. We'd be happy to answer any and all questions and give you a quote for the job.