If you have heard about the benefits of window film, but you would like to learn more about installations, we can help. Dallas Window Film provides premium window film installation in Dallas. Our installers have several years of installation experience and expertise.
With window film installation, Dallas residents insist on the best and we don't blame them. Many customers have purchased lesser quality window films from a big box store, then struggled to get this product to adhere correctly to their windows. And frankly, there is nothing uglier than a window film that announces its appearance with bubbles, wrinkles, or bits that are lifting away.
With proper window film installation, Dallas homes and offices should barely notice the window film at all. When we install our high-quality commercial products to your windows, they actually form a molecular bond with the glass. You will not see any bubbles or wrinkles, the film will not peel away in the corners, and it is scratch resistant as well. You will be able to wash your windows as your normally do.
Of course, how much you will or won't notice the window film depends directly upon which type you purchase. Obviously, a privacy window film or decorative window film is meant to be noticed.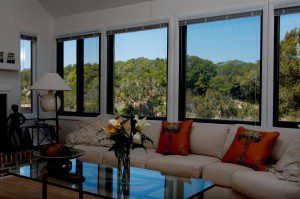 But when it comes to energy efficiency window film installation, Dallas customers can choose between various types, and some have a mirrored effect on the outside, although they look normal from the inside. And some have a slight darkening effect, although nothing like your car's windows. Most of our clients are delighted with their energy efficiency window films because of the savings in heating and cooling costs these products deliver, and they claim they barely notice the window film is in place after a few days.
Because there are many window films of all prices and qualities on the market, choosing the right one for your specific purposes is important. But it's not the only factor to consider. Window film installation, Dallas customers know, makes all the difference. If it is not installed correctly, it won't look right, it won't do its job as efficiently, and it will be nowhere near as durable.
If you have questions about window film installation, Dallas and the surrounding suburbs, we hope you will contact us here at Dallas Window Film today. We can steer you toward the perfect product for your needs, answer any questions, and make sure your installation goes smoothly and perfectly.