These days, many Dallas residents have heard of the benefits of both commercial and residential window film, particularly the energy-efficiency kind. This is a product that is an affordable investment, and that investment pays off by saving a home or business money, year after year, on heating and cooling costs.
But here at Dallas Window Film, we have a large line of window film products that offer a wide variety of other benefits as well, for both homes and businesses. Although we've already mentioned the energy efficiency window films, let's continue talking about them for a moment.
They have another important benefit: UV protection. With the strength of the sun in Dallas, window film might just save you big bucks on your home or office's furnishings over the years. That's because it blocks 99 percent of the sun's damaging UV rays, the same rays that will fade your flooring, your upholstery, your artwork and make them all look shabby. With the UV protection in the energy saving window film, your interiors will look great longer and you'll need to replace things much less frequently.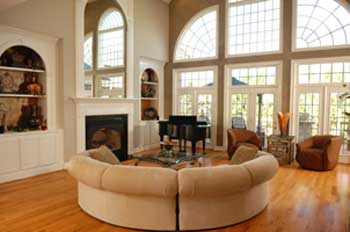 And speaking of replacing things . . . perhaps your home or business already has a security system installed. You might have state of the art locks on windows or doors, but the fact is, glass can be shattered fairly easily. Things can be stolen. But not after the installation of security or loss prevention window film. For homes and businesses in Dallas, window film like this can add to your existing security and to your peace of mind as well. It forms a coating on the glass that will hold it in place in the window, even if an intruder takes a bat or a brick to it, and will not permit anyone to enter through the windows.
And yes, Dallas, window film has even more benefits to offer! Do you value your privacy? Do you wish you had more privacy in your storefront office, your interior office with the glass door, or even your home's entryway? Privacy window film is the perfect solution. It's affordable, it's quickly installed, and depending on which type you pick, it can still let in the light. And perhaps even give your rooms a boost in style, with the look of frosted or etched glass. Or a chic mirrored exterior to the windows that looks very modern.
For Dallas, window film can meet a wide variety of different needs. We are proud to offer the top quality, top performing window films available today, with expert installation to match. Please give us a call for more information or a quote.