Paint protection film is the terrific new way to keep your car's finish shining and new looking, year after year. This product is applied to the front end of your vehicle (or any other parts you'd like it applied to) where it forms a self-healing barrier between your car's paint and the hazards of the road.
Of course, we are talking about flying debris, insect splatter, pebbles, and salt or sand or other chemicals on the road that can dull, scratch, or chip your finish. We've all seen how pitted our vehicle's windshield becomes after a few years of driving. Your car's finish does not really fare much better. And if you do get chips in the finish, first of all it looks terrible. And second of all, the exposed metal can easily begin to rust. Both of these things will significantly affect the value of the car and not for the better. With paint protection film, you can avoid the chips, avoid the tiny dings, avoid the scratches and scuffs, avoid the fading and degradation of the finish.
Paint protection film consists of a thin urethane that is quite durable and protective. This product is affordable, quick to install, and barely perceptible to the eye. It certainly won't bulk up your front end or change the sleek contours of your vehicle the way one of those vinyl bra contraptions does. You can wash and wax the vehicle the same way you did before. And when the paint protection film is uninstalled, the paint will be as perfect as it was the day you had the film put on.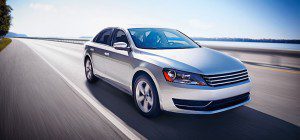 When you go to sell or trade in your vehicle, you will be able to command a higher price with a still glossy, unscratched, unchipped front end. And for all the years you own the vehicle, you'll be so pleased with the way it looks, and how new your vehicle continues to look.
Here at Dallas Window Film, we offer a line of practical vehicle window film products that afford all kinds of great benefits. Along with the paint protection film, we also have UV block window film that can save your skin from endless ultra violet ray damage while you are in the car. And we offer a heat block window film that can keep your vehicle significantly cooler even while parked in the hot Dallas summer sun.
For more information about any of our window film products or a quote for the installation of our paint protection film, please contact us today. You can give us a call with any questions or contact us via our convenient online form.