In a big city like Dallas, keeping your business protected from property crime is no easy task. Even in areas that are considered safe neighborhoods, your building is exposed to threats like theft, vandalism, and break ins after business hours and on weekends.
Just walking through the streets downtown, you can see many buildings that have fallen victim to thoughtless vandalism. This damage will likely cost their owners hundreds, if not thousands, of dollars in repairs and replacement costs.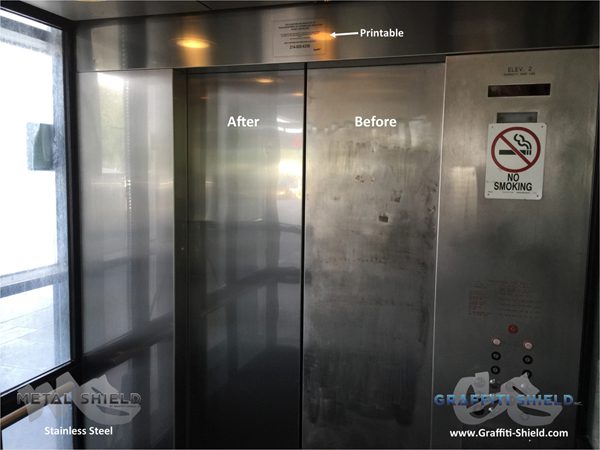 To solve the graffiti problem in Dallas, one clever company, Graffiti Shield, has come up with a solution: anti graffiti film. For Dallas business owners, graffiti protective film is a cost-friendly, low maintenance way to protect their building from vandalism. This practically undetectable film blends is adhered to metal, aluminum, and stainless steel surfaces to cover up existing graffiti and protect against future damage from scratching and etching.
The Latest Advance in Anti Graffiti Film Products
Graffiti Shield just recently released their newest anti graffiti film product for Dallas commercial businesses, The Metal Shield Stainless Steel 6-Mil.The Metal Shield Stainless Steel is a new, highly durable film that's designed to match the existing elevators and escalators in market and looks exactly like stainless steel.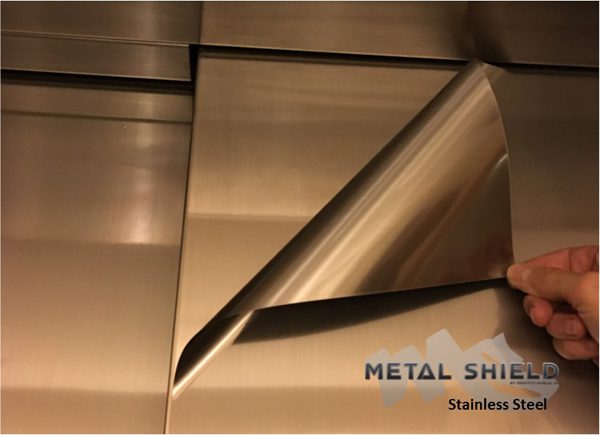 This newest addition to Graffiti Shield's impressive range of protective products features benefits such as acid resistance, an incredible 60" width, and a removable adhesive system. It can be customized to fit any metal surface and is available for sale in 25' increments or at a roll size of 60"x100'.
Application Uses for Graffiti Protection Film
Due to its high versatility, graffiti film can be applied to a wide range of metal surfaces in commercial buildings. Some common uses for graffiti film in Dallas are:
Public transit
Movie theaters
Theme parks
Restaurants
Schools
Malls
Elevator cabs and doors
Escalator sides and surrounds
Hospitals
Restroom partitions
Advertising media
Bus shelters
Ticket vending machines
Protect Your Business Today
The impression that your clients get from your business is priceless. That's why it's important that your building's interior and exterior maintain a professional, polished appearance. Contact the experts at Dallas Window Film for more information about anti-graffiti film for your Dallas business.