At Dallas Window Film, we're committed to providing exceptional results for our clients. That's why we work with industry leading brands that have a proven track record of producing high quality, reliable products. One of the window film manufacturers that we partner with to deliver these results is 3M. 3M is one of the most innovative window film companies in the industry. Due to their immaculate reputation, their products are well known and sought after by many home and business owners in Dallas. At Dallas Window Film, we offer a full range of window film products for the Dallas-Fort Worth region.
3M™ Energy Saving Window Films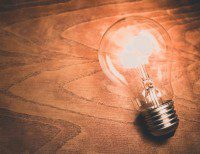 In a world where resources are shrinking more quickly than ever, finding ways to make your space more energy efficiency is crucial. 3M energy saving window film could help save you hundreds of dollars on electrical costs and turn your place into an eco friendly environment. We offer everything from 3M Sun Control Window Film to 3M Daylight Redirecting Film and the 3M Thinsulate Window Film Climate Control series. These window films work to control and redirect incoming heat and sunlight to regulate the interior temperature of your building and eliminate the need for artificial lighting.
3M™ Security Window Films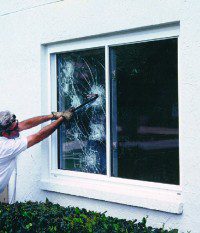 Life is full of unpredictable situations. That's why it's important to take actions to protect your loved ones, personal belongings, and financial assets. 3M Safety and Security Window Film can defend your Dallas home or business against a wide range of threats. Achieve a high level of protection with 3M Impact Protection or defend your building against vandalism with 3M Anti Graffiti Film. With 3M Safety and Security Window Film, you can achieve peace of mind knowing that the things you care about most are safe and well-protected.
3M™ Decorative Window Films
Create a private space in your building or add artistic style to your interior design with 3M FASARA Glass Finishes and 3M DICHROIC Glass Finishes. These decorative films are available in a wide range of appearances and styles. You can add any texture, color, or graphic to the glass surfaces in your building with one easy application for enhanced aesthetic appeal. With 3M decorative window film, interior design has never been easier.
3M Window Film Installation in Dallas
Looking for a dealer that can install 3M window film for your Dallas home or business? We've got you covered. Call Dallas Window Film today to schedule an appointment or get more information.