Tired of those high summer cooling costs? Window tint could be just the solution you need. In fact, many homeowners have switched to window tint throughout the Dallas metro area in the past few years. Why, you may ask? The answer is simple. Window film is affordable, attractive, and it's incredibly effective at increasing the efficiency of your HVAC system. In fact, some studies show that it can help homeowners save from 10-30% on energy expenses!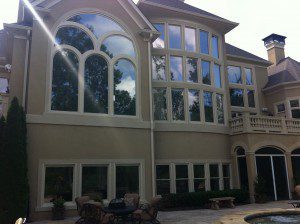 Summers in Dallas are hot.
For residents of Dallas, Texas, summer temperatures are no joke. The warm, humid climate of Dallas can result in temperatures that reach well into the 90's and even above 100 degrees. For example, during the Heat Wave of 1980, Dallas experienced record high temperatures of 113 degrees. And signs of global warming indicate that there's a good chance that temperatures could increase again.
The Cost of Too Much Heat
But even as Dallas residents retreat inside to escape high summer temps, they may not realize the effects the heat has on their home energy costs. As the sun beats down on your windows, it causes the glass to heat up. This heat is then transferred inside your home, raising the internal temperature. This causes your HVAC system to work harder and your air conditioning to run harder as it tries to cool things down. The result? Sky high summer energy bills.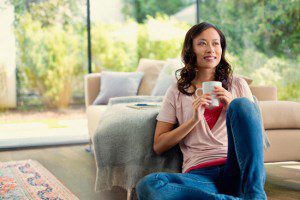 The solution? Window tint.
That's why window tint makes sense in a place like Dallas. Window tint keeps heat out of your home, increasing the efficiency of your HVAC system and lowering your cooling costs. It prevents infrared and uv light from passing through your windows while allowing for maximum visible light transmission. It offers a low cost solution that:
-Reduces summer cooling costs by 10-30%
-Improves indoor comfort
-Prevents fading to floors and furniture
-Blocks out uv radiation
Get an Estimate on Window Tint in Dallas
It's not too late to get ready for summer. Avoid expensive energy bills and call Dallas Window Film to have window tint installed for your home. We're Dallas' most trusted window film installers. Call now to receive an estimate!