We all know that being outside in the sun for too long can have painful consequences. UV rays cause sunburns, eye damage, and a number of other conditions. But did you know that the sun also affects you indoors? Sun exposure can cause your furniture to fade and lead to a whole array of diseases. But window tinting can keep your Dallas home and family protected from the sun. It's even more effective than sunscreen.
Why Window Tint Is Even Better Than Sunscreen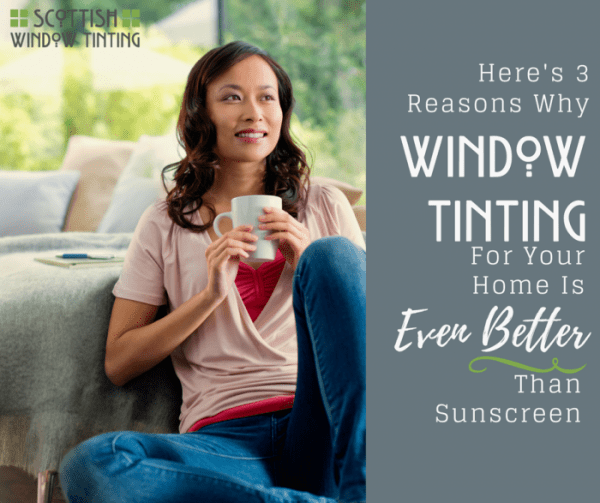 #1: Window tint protects your family's skin while indoors.
While most people don't think about getting skin cancer while indoors, in truth, it's a very real possibility. That's because the sunlight can easily pass through your windows. Enough exposure can result in cellular damage and mutation to your skin. Having your windows tinted is one of the best way to reduce your chances of getting skin cancer. Window tint provides incredible UV protection. It's estimated that some films offer protection that's equivalent to SPF 1000.
#2: It can help prevent numerous other diseases too.
Skin cancer isn't the only health disease that can occur from uv exposure. Numerous other bodily disease have been linked to uv rays, including immune system oppression, macular degeneration, corneal damage, premature aging, and more. Having your windows tinted limits your exposure to uv rays, and can help protect your family's and your own health.
#3: Not only can it protect your health, but it can also protect your furniture too.
Uv radiation is one of the number one causes of fading in furniture, fabrics, and flooring. Think about it this way: Have you ever left a shirt or towel outside in the sun for too long? And it lost its color and ended up looking all bleached and faded? Well, the same thing can happen with the furniture in your home. But not with window tint. Window tint blocks out 99.9% of fade causing uv rays, keeping your home looking beautiful, newer, and vibrant.
Window Tinting Services in Dallas
Get the protection your home and family needs today. Call Dallas Window Film to have window tinting installed for your Dallas area home.