If you are a resident of Dallas TX, you already know how beautiful the sunshine can be. Perhaps it is one of your favorite things about living in Dallas. However, you also know how hard it can be to watch TV or work on your computer with the glare from the sun shining in your windows. You could close the blinds and create a cave like environment in your home or office. Some people like that, or are willing to put up with it. But most, we've found, would prefer to have the sunlight.
So how can you have the sunlight without the glare effect? The answer is quite simple, affordable, and can even save you mega money over time. We are talking about glare reduction window film, Dallas homes and offices, and all the benefits you can receive from this cutting edge but low-tech product.
When it comes to glare reduction window film, Dallas businesses have been quick to see its benefits. If they consist of a staff working on computer all day, this window film allows their workers to be more comfortable and more productive. It cut down on eye strain and the headaches that can cause. So it's great for business.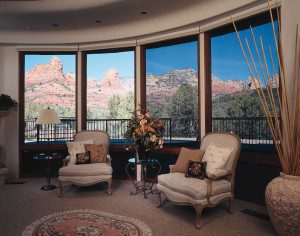 But glare reduction window film, Dallas homeowners are beginning to discover, is fantastic for their needs as well. After all, when you come home from a rough, potentially glare-filled day at the office and all you want to do is sink into your sofa with a cold beer and catch up on your favorite shows . . . but you can barely see a thing on your television, that is frustrating in the extreme.
Glare reduction window film works by creating a coating on the inside of the windows that cut the sun's UV rays by 99 percent. It cuts glare, allowing you to actually see your TV screen and follow what is going on without squinting or swearing or drawing the shades. But glare reduction window film, Dallas style, has other benefits. Remember we mentioned saving you money? The same type of window film product that effectively cuts glare can also cut your heating and cooling bills year round, by adding to the energy efficiency of your windows.
Curious? Intrigued? Wondering if this product is right for your needs and wanting to hear more? Why not give Dallas Window Film a call today! When it comes to glare reduction window film, Dallas window film has all the answers you need. And we would love to earn your business.