When it comes for the various benefits of residential window film, Dallas residents are mainly familiar with the energy efficiency kind. Let's talk about this product, and then we can tell you about some of the other window films you might want in your home, and the benefits you can receive from them.
Energy efficiency residential window film, Dallas homeowners know, is a product that is applied to the interior of your windows. It acts as a reflective barrier, keeping the sun's heat out in the summer time. By not allowing the sun to heat up a house, the home's air conditioning will have much less work to do to keep it cool. This results in a savings on energy bills all summer. If heat is needed in the winter, the same product will also provide a barrier that prevents the heat from escaping right through the glass in your windows. By keeping all the heat inside, the home's furnace will have less work to do to keep the home the desired temperature. In this way, money is also saved all winter.
But that's just one benefit of this particular type of energy saving residential window film, Dallas. These window films also block 99 percent of the sun's UV rays – the same rays that cause fading in floors, artwork, upholstery, and other interior furnishings. And they can block glare as well, the same glare that makes it near impossible to see your TV or computer monitor during certain hours of the day.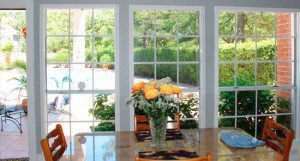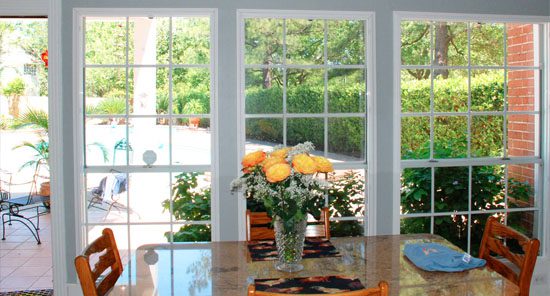 Residential window film, Dallas citizens are discovering, comes in other types as well. Another popular choice for a residential film is our security window film. This product is an adjunct to any existing security system you already have installed in your home. If someone attempts to smash or shatter the windows once the film has been applied, the glass will stay in the frame. This will thwart the would-be intruder and leave you with no glass to clean up, if the window is smashed. Perfect for homes with softball playing kids, as well.
What about the benefits of other types of residential window film in Dallas homes? If you are looking for more privacy in an entryway, bathroom windows, even for a glass shower enclosure, one of our privacy or decorative window films will be the perfect choice.
For more information about residential window film, Dallas and anywhere in the outlying suburbs and towns, we hope you will contact us today. At Dallas Window Film, we offer high-performance films, expert installation, and outstanding customer service. Feel free to contact us with any questions you may have or to receive a quote for a residential window film project.