These days, in almost all schools and office environments, employees have to go through some sort of emergency situation training to know how to act in the event of a robbery, shooting, or terrorist attack. While these types of precautions and safety procedures are very important and absolutely necessary, what may come as a surprise is their effectiveness in preventing injury. The truth is, most of the time the greatest threat during an emergency isn't even human at all. Broken glass from windows and doors is actually the leading cause of injury during emergencies.
When hit at a high enough level of impact, whether by a gunshot or a bomb blast, glass shatters into thousands of tiny pieces that are spewed across the room. These little pieces of glass are so sharp and small that they're almost exactly like metal shrapnel and they can cause life-threatening injuries. While there may be no way to prevent these types of situations, as attacks and emergencies are impossible to predict, steps can be taken to prepare for them. Installing a bomb blast window film is one way Dallas building owners can keep their property safe.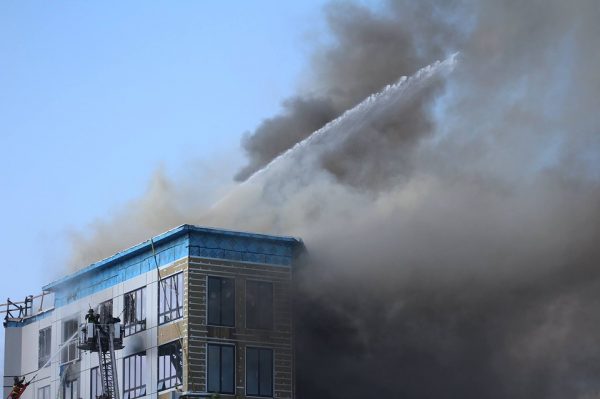 How Bomb Blast Protection Window Films Work
Bomb blast protection films are designed to absorb the impact from blasts and retain glass shards. There are a few different types of bomb blast window film systems out there, but they mostly work in the same way. The film is layered in stacks and adhered to vulnerable glass areas. Some systems use a security attachment system while others use a special priming agent like C-Bond.
Once in place, the system of film will absorb the kinetic energy from impact, dispersing it evenly as it occurs so it doesn't build up in one place and cause the glass to burst. If cracks or splinters occur in the glass, the film will keep all the tiny pieces in place.
Recommended Applications for Bomb Blast Window Film
Bomb blast window film can be installed for any Dallas building, no matter its shape or size. However, the types of buildings in which this film is most commonly applied include:
-Airports and public transit systems
-Schools and universities
-High rise office buildings
-Venues, stadiums, and arenas
Learn More About Bomb Blast Window Film
Looking for more information? Give us a call! We would be more than happy to answer any questions you have about bomb blast window film for your Dallas property or provide you with a quote for your project.